Not your average
maui vacation rental company
1,500 condos - owner direct rates - no booking fees
K. Thomas, Kelowna BC

Just wanted you to know we had a wonderful time in Maui! The snorkeling right outside our vacation rental at the Royal Mauian was better than what we saw at Molokini. We loved our room. It was beautifully furnished. We were certainly lucky you found this exact unit for us. Chris and I got up earlier than the kids and it was really nice to sit on the lanai and enjoy the beautiful view.

T. Liamson, Seattle WA

Just wanted to tell you that the condo was excellent. I would highly recommend it to my friends. It was clean, well furnished, great view. Good job recommending this one to us. We had a great vacation.

Bonnie, Allen, Richard, Jonica, Keith and Pam

My good intentions were to contact you while I was there and invite you for a cocktail. It'll have to be next time, because we will definitely be going back!!! That place was fabulous and we had a truly wonderful time. The grounds keeper, Bill was a great guy and he keeps the place looking Be U Ti Ful!! Truly a relaxing experience, over too soon.
Maui Reservation Specialists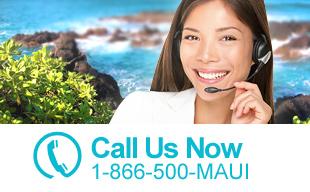 ---