Not your average
maui vacation rental company
1,500 condos - owner direct rates - no booking fees
T. Liamson, Seattle WA

Just wanted to tell you that the condo was excellent. I would highly recommend it to my friends. It was clean, well furnished, great view. Good job recommending this one to us. We had a great vacation.

C. Evans, La Jolla CA

True to their word, Maui Holiday saved us a couple hundred dollars in booking fees and their rates were better than the other quotes we received. Will definitely use their service again.

C. Wilhite, Virgina Beach VA

Just wanted you to know we absolutely loved our stay in Maui at the Royal Kahana beachfront studio! It was wonderful, the view was fantastic, the rental unit was just great, and we had an awesome time together celebrating our 47th wedding anniversary. Thanks for making it so special for us!! We came back thinking how we could save for our next trip there!!
Maui Reservation Specialists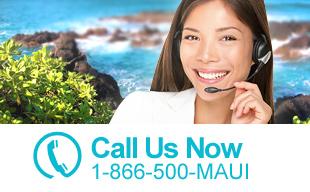 ---